PET PORTRAIT COMMISSIONS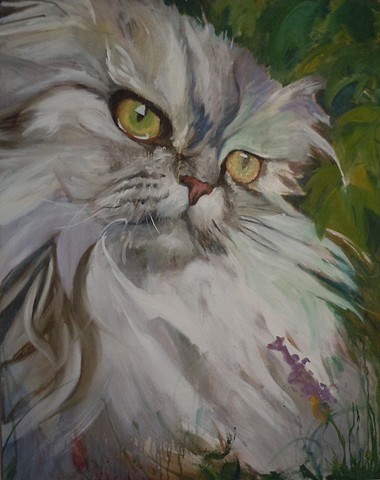 "Nessie", Oil on Canvas, 36" x 48"
Welcome to my Pet Portrait Page!
I am now I am accepting commissions for your favorite fur baby!
This a great opportunity for a very special gift for a loved one, or for your own pleasure, a treasure you or your loved one will have for years!
Just send me a photo and I will produce a one of a kind work of art celebrating your pet! See some examples HERE
Many options are available and price varies by size and number of animals in the picture. Scroll down for pricing and formats
Please contact me to schedule your commission or with any other questions or special requests.
Pricing*
Oil on Canvas, or Oil on Panel. All paintings will come wired and ready to hang on the wall. These are all standard sizes for easier calculation of price. If there is a certain size you would like that is not on this list, let me know!
8 x 10..........$750
11 x 14........$850
16 x 20........$1060
18 x 24........$1395
24 x 36........$2950
1 Additional Pet - add 20%
2 Additional Pets - add 30%
* Shipping and handling not included.